I found this on Ebay. Bidding at $22,100 with a buy now price of $32,900 and 2 days to go.
Very nice.
http://cgi.ebay.com/ebaymotors/V16-/251281756426?ViewItem=&item=251281756426&forcev4exp=true#v4-42
1938 Cadillac V16 BARN FIND. 99% complete, solid, 1 of 9 known to exist!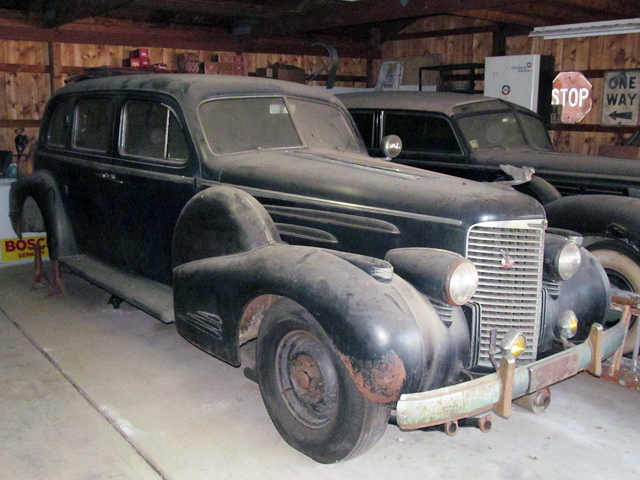 Year: 1938
Make: Cadillac
Model: Other
VIN: 5270069
Stock Number: 132221
Mileage: 73778
Transmission: Manual
Engine: 431 cubic inch V16 L
Exterior Color: Black
Interior Color: Tan
Title: Clear
The Cadillac V16 was the pinnacle of the '30s multi-cylinder wars, and by 1938, GM was the sole survivor. That year, GM introduced an all-new sixteen cylinder engine, a flathead with a wide 135 inch V to replace the complex, expensive, but insanely beautiful 451 cubic inch OHV version introduced in 1930. The new engine was a bit smaller (431 cubic inches) but was several hundred pounds lighter, made equal horsepower with the same uncanny smoothness, and was less expensive to manufacture. In short, GM was staying in the game, but they were also hedging their bets. And the V16 had a good year in 1938, with more than 300 built in all the various body styles, maintaining Cadillac's reputation as the standard of the world. Today, anything with that subtle "V16" emblem on it commands respect and awe, just as it surely must have when it was new.
For most of us, acquiring a sixteen cylinder motorcar is little more than a dream, but sometimes an opportunity comes along from the least likely places. This 1938 Cadillac V16 7-passenger touring sedan is one of 65 built, and according to several sources, there are only 8 known to exist (this would be #9). It is a true barn find, having been out of circulation for more than 40 years, yet carefully protected in a low-moisture environment away from sunlight. As a result, it is shockingly complete (it appears that only the horn button is missing) and amazingly solid throughout. You can see surface rust on the body in some areas, but that is factory paint clinging to its surface. There is no evidence of previous accident or rust repair, and every panel on the car appears in excellent condition. All four doors open and close like the proverbial bank vault, and even things like the sidemount covers fit tightly. The chrome has deteriorated, but shows no damage and all of the trim is there—no hunting for unobtainable components to complete this restoration. Even the unique fender spears that identified the V16 are in place, along with the bumpers, accessory fog lamps, and V16 emblem on the grille.
The interior is finished in tan broadcloth, and as a touring sedan, it was intended for owner/drivers, not a chauffeur, so the front and back seats wear matching upholstery. It's 100% original and quite intact, although it shows age and some signs of rodent/moth damage and is probably not salvageable, but will make for excellent patterns. Twin full-sized jump seats fold behind the seats and are in good condition as well. All the handles, window cranks, garnish moldings, and light fixtures are intact and complete, quite a feat all by itself. The dash is full of original instruments, and while there is no way to know whether they are operational, they show good faces. The steering wheel has been wrapped in black electrical tape, so the original plastic is long gone, and the center stack's plastic is badly deteriorated, which is apparently common to 1938 Cadillacs. Fortunately, all these items are common to all 1938 Cadillacs, so replacements should be easy to source. This car is equipped with an optional heater, as well as fog lamps and a driver's side spotlight.
Cadillac's all-new 431 cubic inch V16 certainly delivered the goods in terms of smoothness and performance, moving the massive 141-inch chassis without strain. The engine in this car has not been operated in decades, but remains completely intact, from the original air cleaners to the exhaust manifolds. Correct Carter carburetors show no signs of leaking, and the porcelainized manifolds just underneath are still shiny and may not need any attention at all. The accessories, ignition system, cooling system, and other critical components are in place, and the engine turns by hand with some effort (there are sixteen pistons in there, after all). The chassis is solid and equally complete, showing only surface rust but no badly deteriorated components or signs that this car was used in inclement weather. You will notice in photos that the passenger's side rear tire and wheel are missing, but that's only because the owner took it to a tire shop to have it patched so the car could be rolled around.
The car is available as-is, and represents a tantalizing restoration opportunity for the talented restorer looking for a multi-cylinder Full Classic. No, the restoration of any such vehicle is not an easy task, but the most difficult steps in any restoration—bodywork and parts sourcing—should not be an issue with this particular car. Or perhaps preservation of its stunning originality is more to your liking, and with a mechanical recommissioning and some work on the interior, it could be a remarkable contender in preservation class judging. Either way, this is an incredible piece of automotive archaeology that will always have a few stories to tell.
Vintage Motor Cars recommends a full mechanical recommissioning of this vehicle and makes no warranties as to its road-worthiness or mechanical competence. It is sold as-is, where-is as a restoration project.
---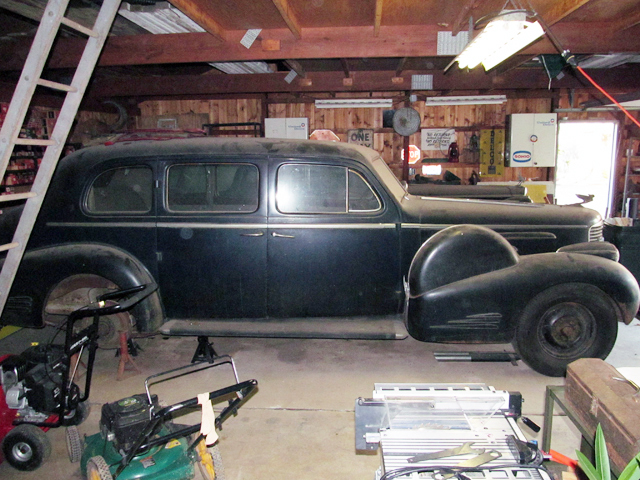 ---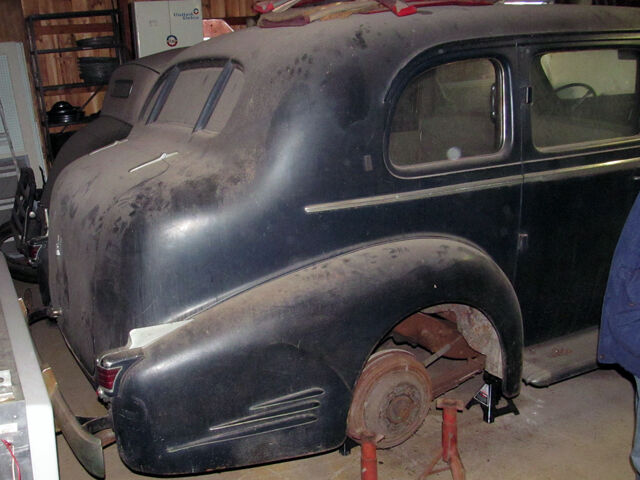 ---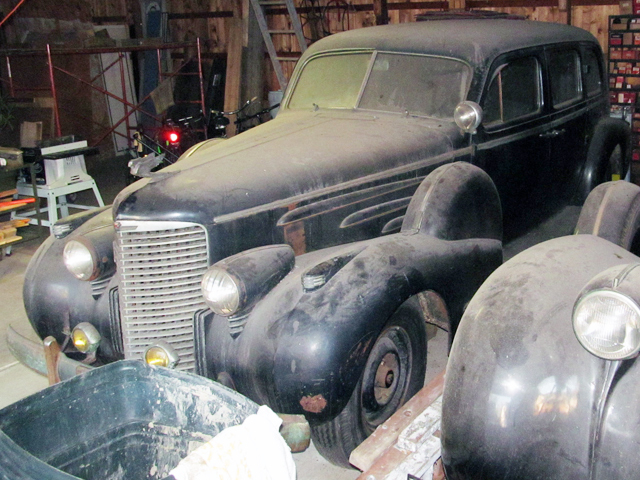 ---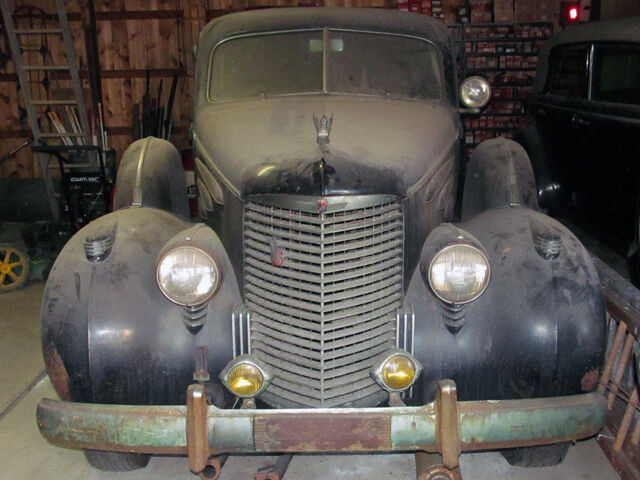 ---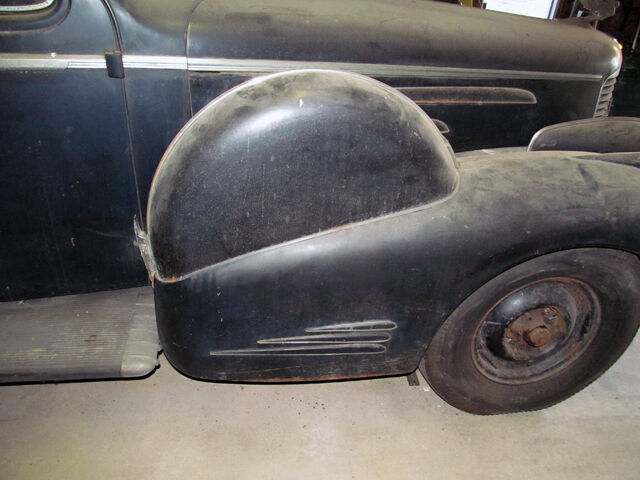 ---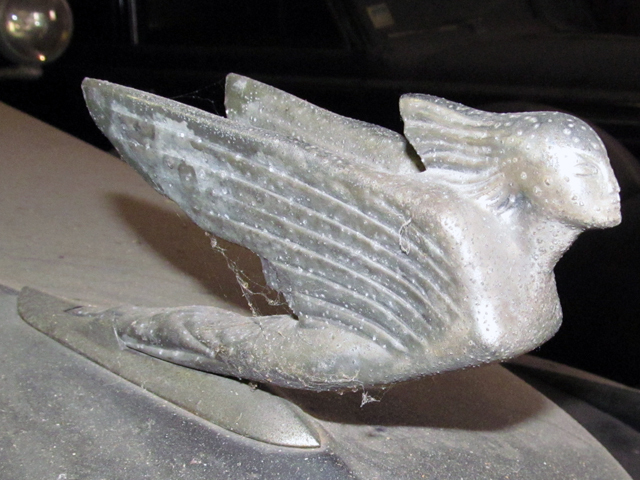 ---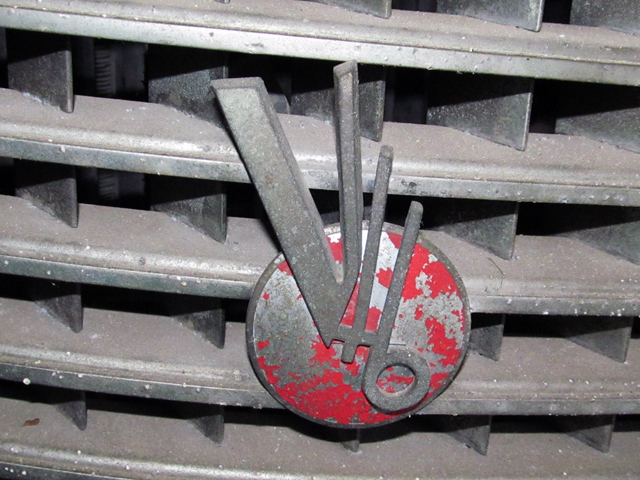 ---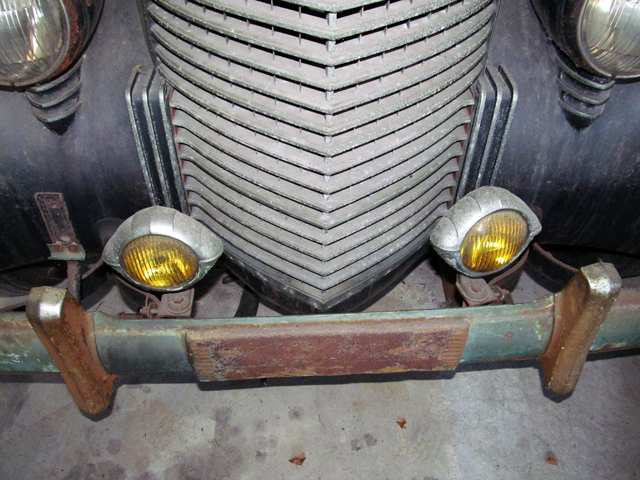 ---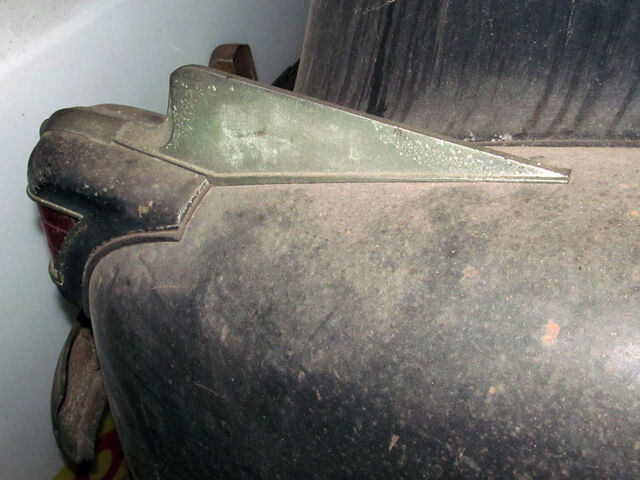 ---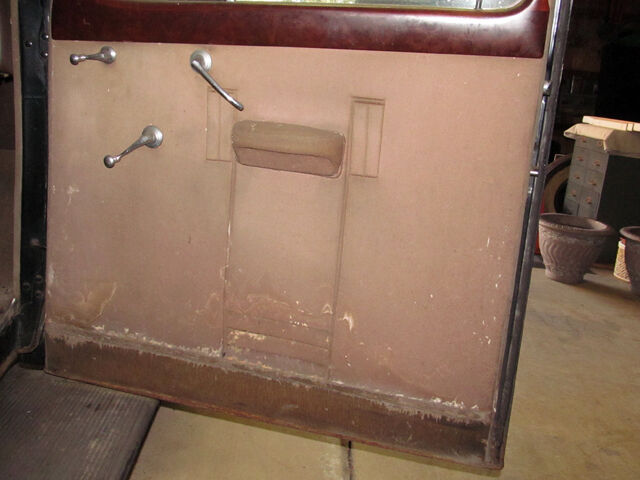 ---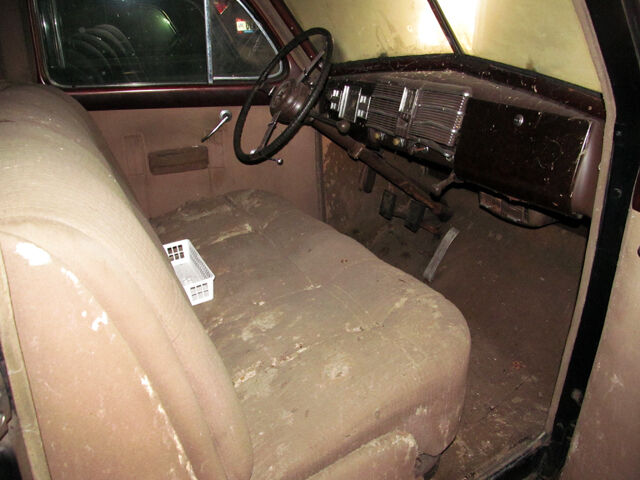 ---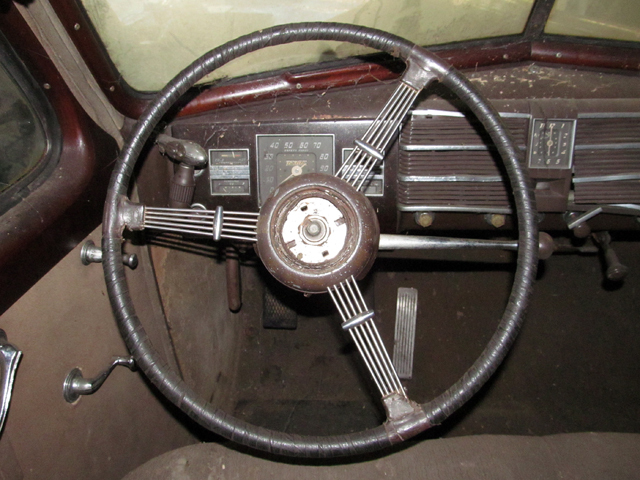 ---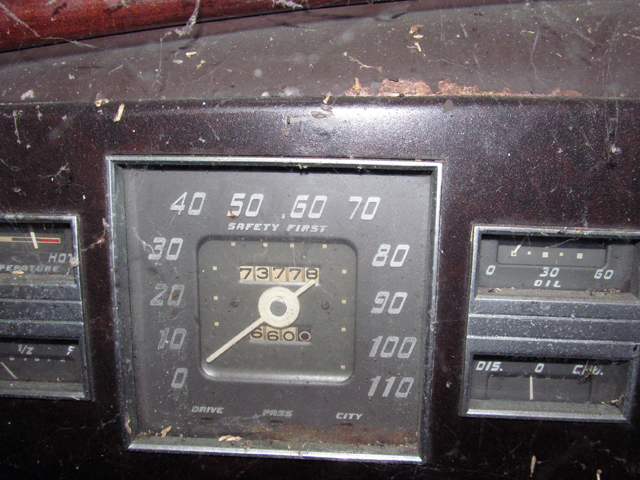 ---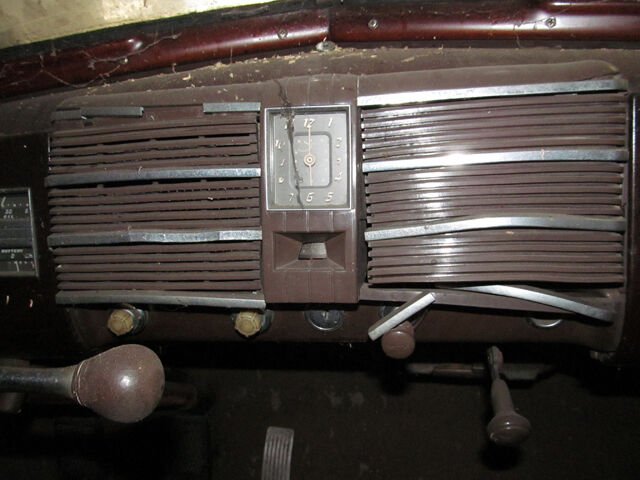 ---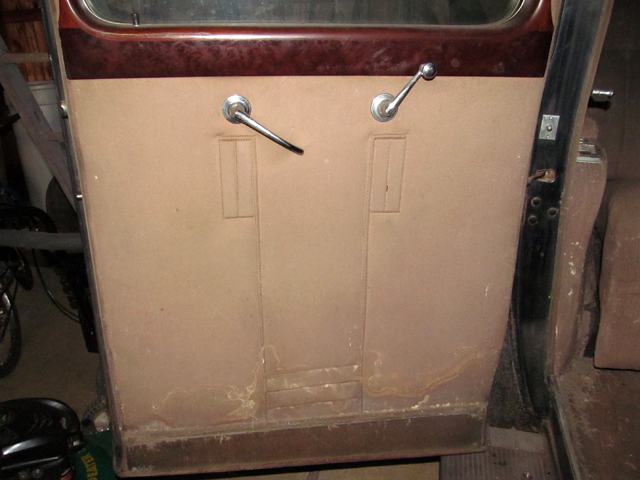 ---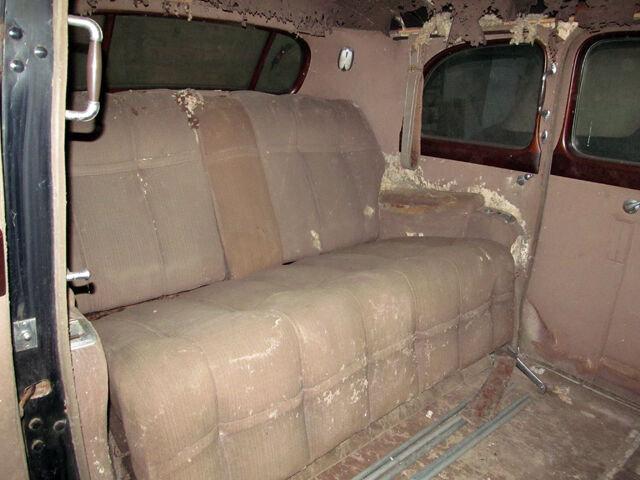 ---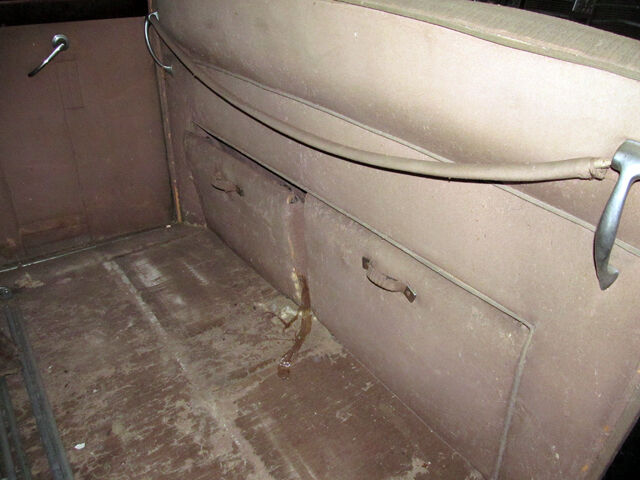 ---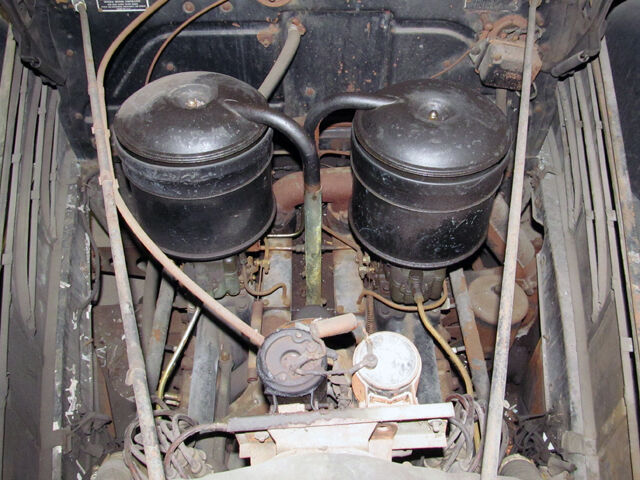 ---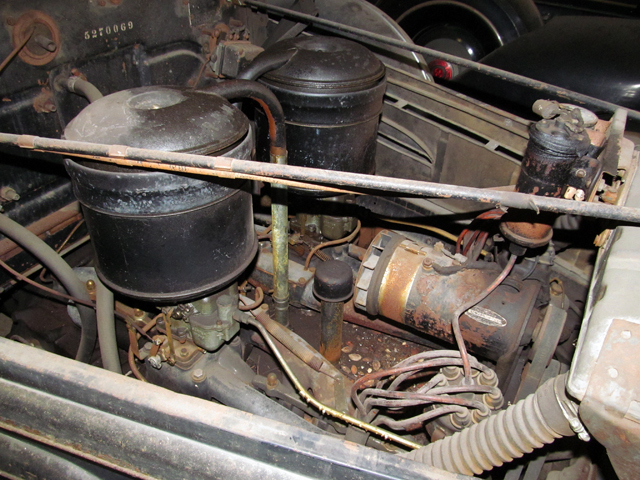 ---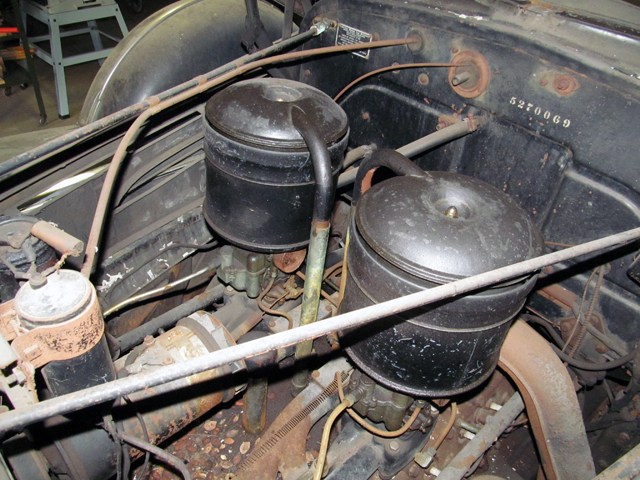 ---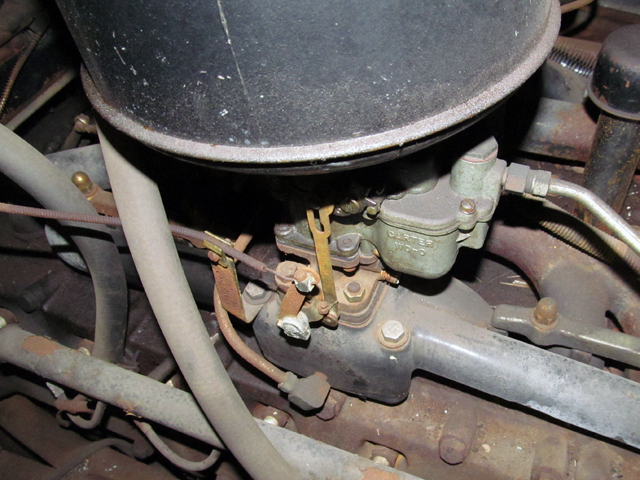 ---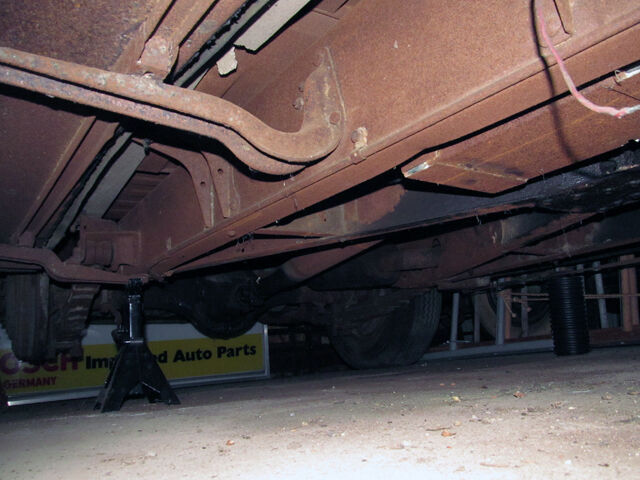 ---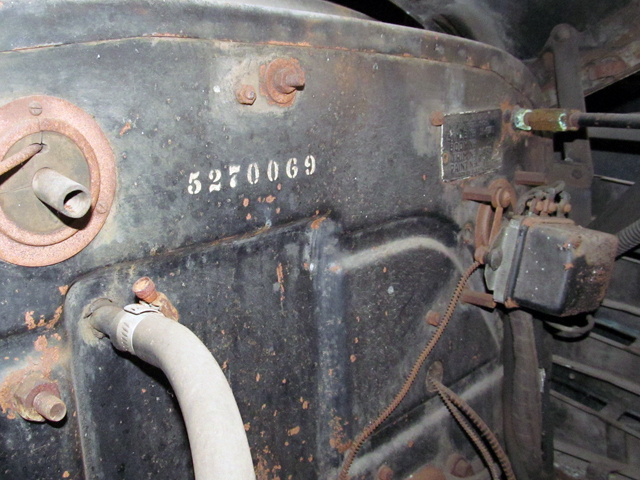 ---